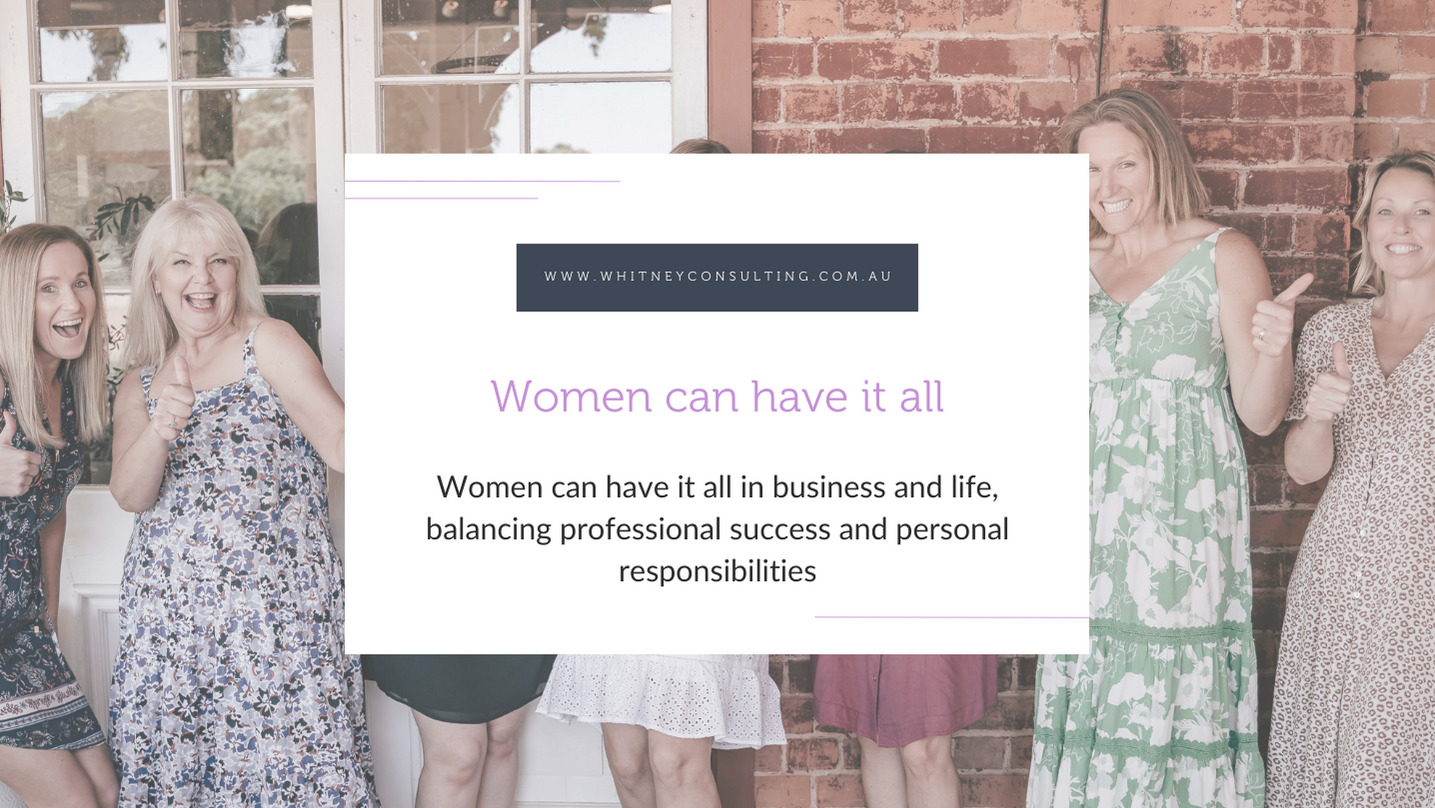 Women can have it all. But not all at the same time. Unless, that is, you work for Whitney Consulting.
Tara is living proof that women can have it all and all at the same time. The way she manages running a highly successful service business and raising a family is truly inspiring. (She also plays and coaches netball, runs 6kms every second day and has a social life!). Now she is enabling her staff to follow in her footsteps.
I first started working for Whitney Consulting as a contractor, paid by the hour for the work I did. As the business grew, Tara realised that she needed someone to take on more of the writing work so that she could focus her time on growing the business further. As such, it wasn't long before she took me on as her first permanent full-time employee.
Moving from casual to full-time employment was a difficult transition, but made SO much easier by the flexibility provided. You see, Tara cares about the output of work produced, not when the work is done or how many hours it takes. This is reflected in the Whitney Consulting motto which is "a grant deadline is not negotiable, but neither is a child's school assembly." 
The fact that I can drop my kids to school and pick them up, all while managing a full-time job, truly is an empowering place to be. Further, I can go to school sports days or assemblies without any problem. Just as long as I make up the missed hours at night or on the weekend. And I have absolutely NO problem with that!
I associate with many families who do not have a flexible work environment. The parents have to be at work, 9am-5pm Monday to Friday, no questions asked. Factoring in their commute to and from work, and that turns into nearly 10 hours away from home every day. Yet a school day is only 6 hours long! These families have to rely on grandparents or before and after school care; both of which come with a number of potential challenges. Challenges which our family does not need to consider at all.
A recent online article by American business magazine, Forbes ("Why Flexible Work Boosts Employee Productivity"), cites research that points to the fact that flexible working hours are better for individual workers and better for business because:   
Flexible work allows employees to work more

Flexible work reduces turnover

Flexibility increases engagement

Flexible work allows for better work-life balance
I hope more bosses and business owners take inspiration from Tara and the Whitney Consulting method so that more people can have it all. And all at the same time!