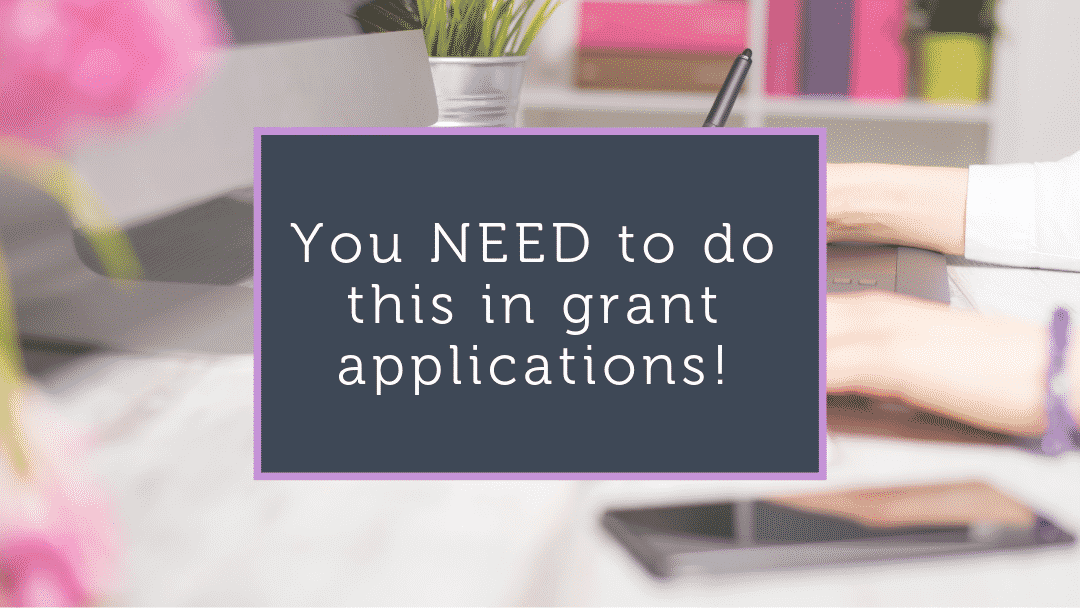 One of the key areas in all grants is demonstrating the need or demand for your project. If assessors are not convinced that your project is sorely needed, then they will not be able to see the benefits it will deliver. Without significant benefits, you can't possibly meet their funding program objectives and there is no reason for them to give you any money.
So how do you demonstrate need or demand? Two ways – statistics and stories.

You need to do some research about the demographics of your location, undertake or collect survey data and look into academic research. Census and Google are your friends!
If your argument is that demand for your project is partly due to an extra need in your particular location, (e.g. you need to deliver a service because of the low socio-economic status of many in your area or, a facility is needed because you are in a remote area and there is nothing similar nearby) then you need to clearly detail and evidence those facts about your location. Census data is extremely handy. Referring to strategic documents produced by the local government or other government body, such as a Regional Development Commission, which confirm your claims about the location or the need would also be very beneficial.
Conducting a survey to demonstrate the need for and interest in your project is another good way to provide statistics and evidence. You may be able to piggy-back on someone else's survey, rather than having to do your own. Your local government or peak affiliate organisation (e.g. Netball WA) may have already completed a survey which you could use. However, with free programs like Survey Monkey, it can now be a really quick and easy process to conduct a survey and it will add weight to your application.
A quick Google search on the reason your project is needed should come up with reports you can reference to demonstrate need. For example, if you are arguing that your project is needed because it provides social connections and inclusiveness, then a search on "the importance of social connection to mental health" or "loneliness in Australia" is likely to give you some gold quotes for your application. If plain old Google isn't helping, try Google Scholar, which provides more academic papers. Again, your local government, State Government department responsible for that area (e.g. Mental Health Commission) or peak association may have some publications that can assist.

In addition to providing the solid evidence,
you also need to tell the story to demonstrate why your project is needed.
The story links all the statistics and relates them to the funding objectives.
For example, if you state the average summer temperature in your location, claim you need an indoor sports hall because of the heat, then evidence the fact that sport is important to health and wellbeing, that is a fabulous start. But it only goes half the way, because it doesn't tell the story. The story of when you used to have an indoor sports hall and, because of that, 5 more sporting clubs existed in the town, as well as all sporting clubs having higher memberships. The story of how clubs in your town are now struggling to be sustainable because they can't attract members. There are no summer sporting competitions anymore as they need to be held indoors. The school can no longer hold any physical education classes outside unless it is winter because they have nowhere to go that is safe for the children. This is the story that links the statistics and evidence to the on-the-ground impact that your project will make. This is the story that connects your project need to the funding objectives. The story makes it real for the assessor. It takes the evidence and personalises it so that the need is clear for anyone to see.
In short then, you NEED to demonstrate NEED in your funding submissions. If you're struggling, contact Whitney Consulting for grant writing advice or assistance. Good Luck!